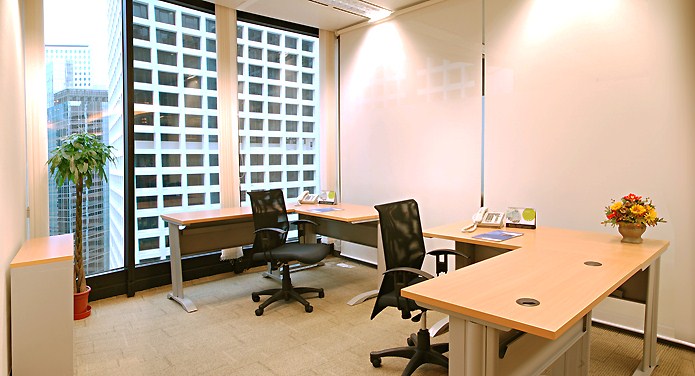 Why Services Offices are the best work spaces to rent!
Depending on the area, offices to rent has various sizes and costs. When hunting a new office space for your business, you may be tempted to rent your own private space. However, a small business that is just starting to grow could be a little harsh on your finance costs to set up a new workplace.
Setting up a serviced office at BLUEDOG BUSINESS CENTRE offer you many benefits without a huge set up cost. We look at why serviced offices are often the most efficient offices to rent and how you can make valuable savings.
Facilities are included in the space and price!
According to The Chartered Institute of Purchasing and Supply, it is revealed that there are an average of 50% savings for companies who have moved into serviced offices as other bills are taken care in the rent cost. BLUEDOG BUSINESS CENTRE serviced offices come with office equipment included in the price – desks, chairs, cabinets, internet set up, internet cord etc. all the initial things you would need in your office. Additionally, because serviced offices have a large number of people working in the same building, fast and reliable internet is essential at BLUEDOG BUSINESS CENTRE. This both saves you costs for electricity, water and internet bills. The best benefit for a serviced office is that you have receptionist that take your calls and connect you to your own handset in the office! You don't need to pay the receptionist separately and they will do all the office work you can ask for! – Printing, faxing and welcoming customers.
Freedom to move around into different spaces and location
When a business expands, you won't know how fast and how long it will take. The location of your office could be important for your clients to come through easily with transport. As BLUEDOG BUSINESS CENTRE is in the foot of Brisbane City, Milton it is reliable to come in and out with public transport or even your own car! BLUEDOG BUSINESS CENTRE has a very convenient contract which is only 3 months, 6 months and 12 months.
This you can be reliable to move out and to another office if you're business has gone down or up! You can even move to a bigger or smaller space in our same centre! For example, if you are in the process of expanding your business, you can just lease for 3 months and off you go! Similarly, if you are looking to scale down your business, it easy to move and reduce the space you're renting without any hassle.
Thinking of time? Be in your new serviced office within 24 hours
Leasing your own office takes up too much time to set up – you will need to move all equipment into the new office and get settled in. Setting up internet could not work straight away and will cost time and money. However, serviced offices are ready for just yourself to be in the office and start trading! BLUEDOG BUSINESS CENTRE will have your business office up and ready as little as 24 hours. Using a serviced office can be much more cost effective. To know that serviced offices are cost effective, it's best to try out here!